Upcoming Events
[TOONG] NEW YEAR AND TET 2023 HOLIDAY CLOSING ANNOUNCEMENT
Dear Valued Customers/Partners,
 
Toong would like to thank valued customers/partner for your interest in sincerely, supports and trusts in us on the journey in 2022. On this 2023 New Year, Toong would like to wish all customers/partners and your families a lot of health and success. 

We also would like to announce the operation schedule during the New Year and Lunar New Year holidays in 2023 as follows: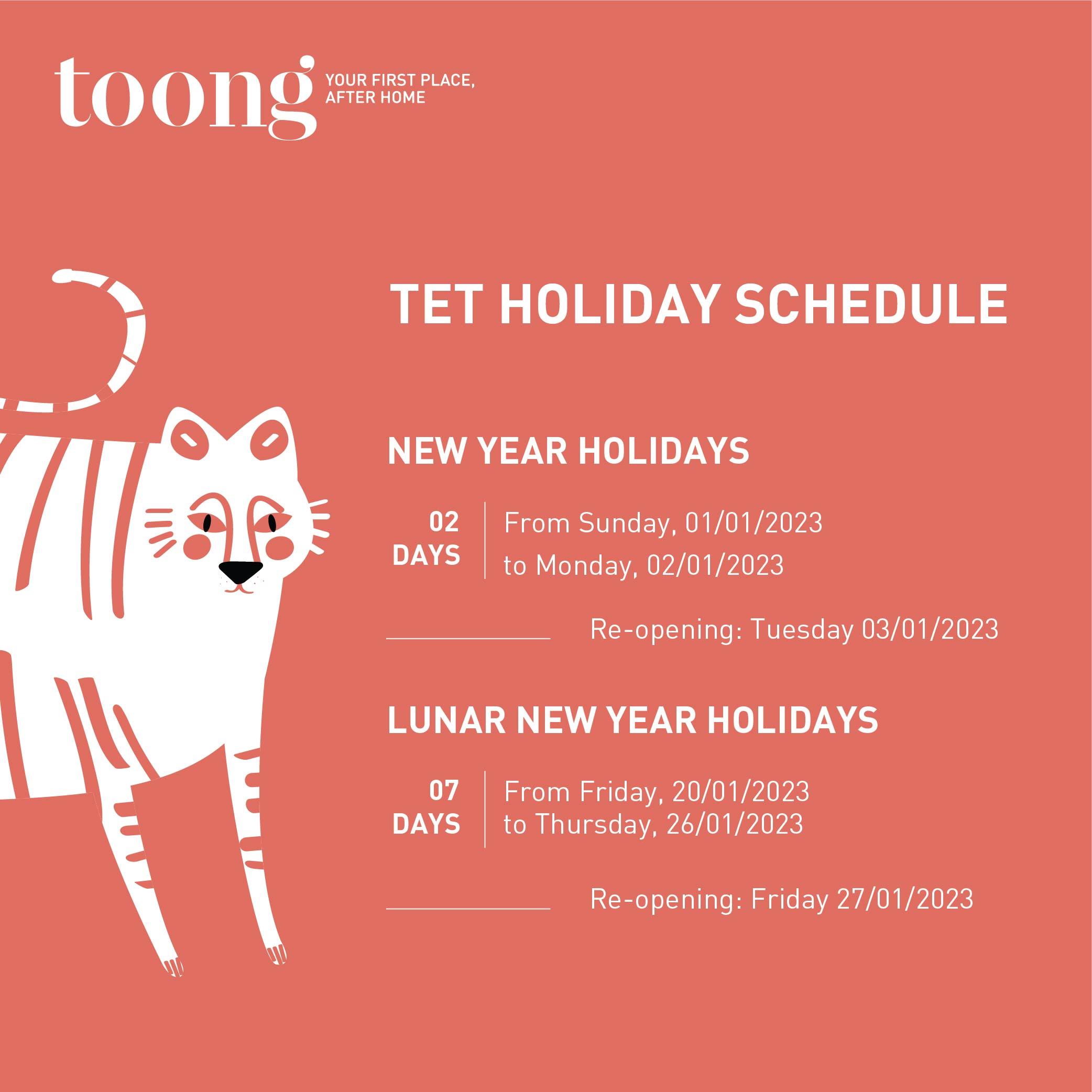 Customers/ Partners please pay attention: 
During the Tet holiday, Toong locations will not have staff to operate, water heaters and pantry areas will be switched off to ensure the safety of facilities. 
Don't hesitate to contact our Operations Department for advice if you need to work at Toong during this time.

Wishing you a holiday season full of peace and joy!
 
Best regards,
Toong Team
You may also interested in